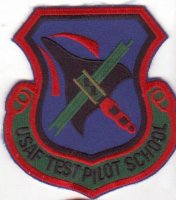 USAF Test Pilot School Patch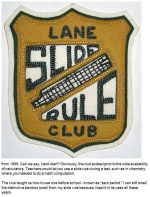 Lane Tech Slide Rule Club c1069 (Flickr: Patchman999)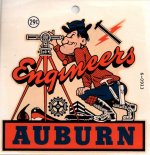 Auburn University "Engineers" decal showing slide rule on Engineer's hip. Cost $0.29. Donated By Amin Aur, who purchased this in 1974 in the Univ Bookstore. He graduated in 1979 with a degree in Aerospace Engineering He worked at General Dynamics, then joined the USAF and currently works at Southwest Airlines.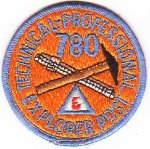 Does anything say old school ENGINEER quite like the symbology of a slide rule and a drafting square precariously balanced on the fulcrum of a pyramid emblazoned with the symbol of a mysterious society? "This was the patch of my Explorer Scout Post, back in the day." (Author inknown)

Queens University, Ontario, Canada, Class of 1959 Crest with a charicature of a slide rule wearing a kilt.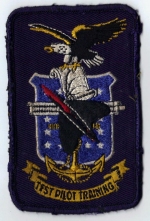 Insignia of the US Navy Test Pilot School located in NAS Patuxent River Maryland. A slide rule is integrated into the design. The original owner of this patch attended USNTPS from 1957 through 1958. The aircraft silhouette on the patch is a Douglas F4D Skyray. The Skyray first flew in 1951, entered service in 1956, and was retired from service in 1964. U.S.N.T.P.S. currently flies the F-18 Hornet. provided by usmilitariaforum.com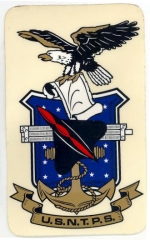 USNTPS Insignia with Slide Rule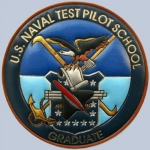 USNTPS Graduate Badge with Slide Rule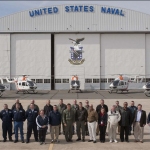 H 72s at USNTPS,Emblem On Hanger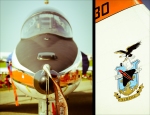 USNTPS emblem on T-38 Talon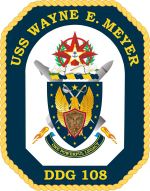 USSWayne E. Meyer COA emblem With Slide Rule on Book.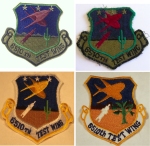 USAF 6510th Test Wing Patches (1978-1993) showing slide rule in design. On 1 March 1978, the 6510th Test Wing was established and activated at Edwards AFB, California as part of a re-organization of units at Edwards by Air Force Systems Command. The 6510th assumed the flying mission of the Air Force Flight Test Center, which was established in June 1951. See for the history of the 412th and 6510th Test Wing